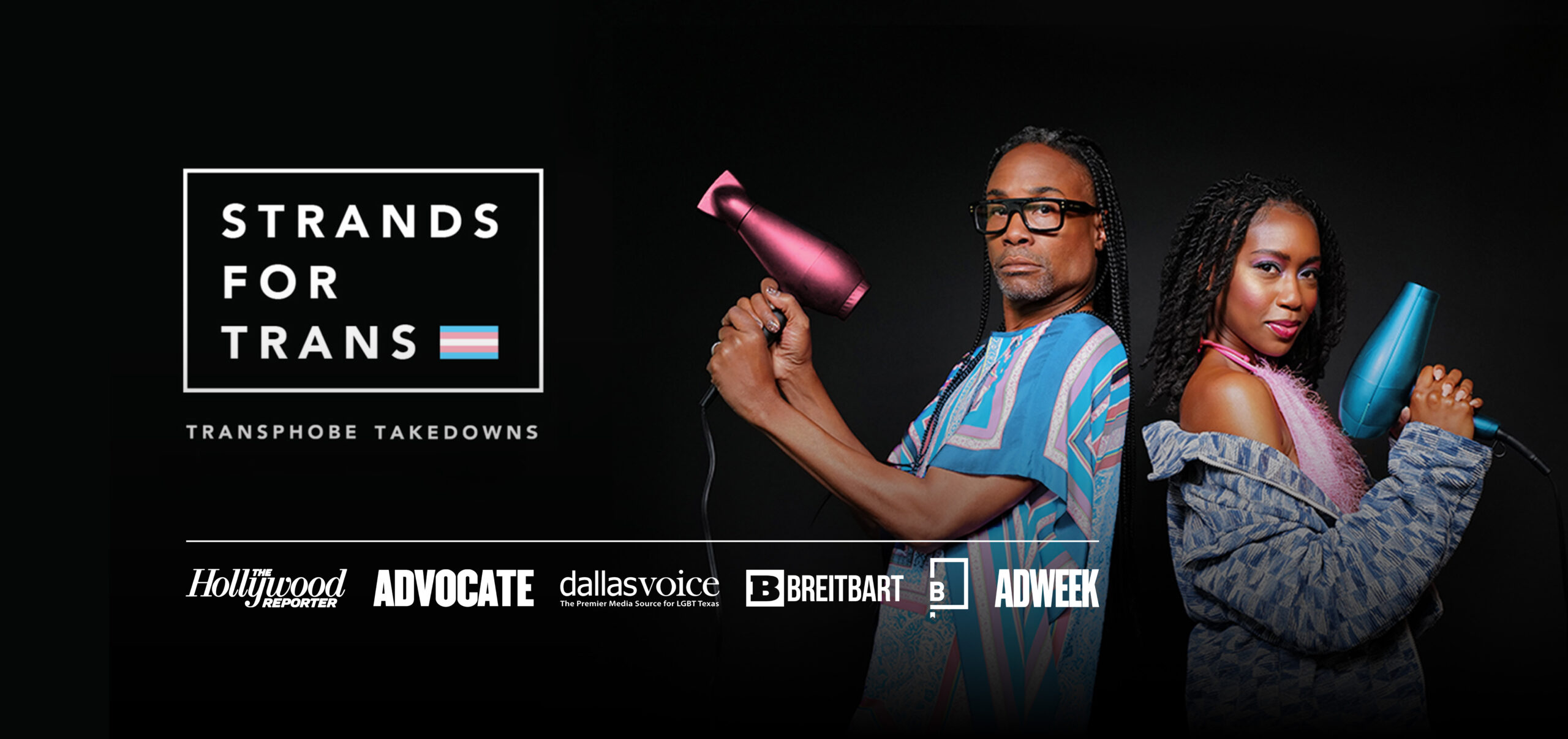 Take that, transphobes
Lawmakers filed over 250 anti-LGBTQ+ laws in 2022, most targeting the trans community. After sparking a global movement to create trans-friendly barbershops and hair salons, Strands for Trans couldn't sit by quietly. So we joined forces with pop-culture icon Billy Porter and poet-influencer Lynae Vanee to takedown these anti-trans legislators for their horrendous hair and even uglier legislation.
Houston, we have a hair problem
When delivering a red-hot read, timing is everything. So we debuted #TransphobeTakedowns by geo-targeting the social feeds of attendees at the Texas GOP Convention in Houston. A perfect way to mess with Texas legislators Ted Cruz and Greg Abbott. And their messy, receding, greasy-ass hair.