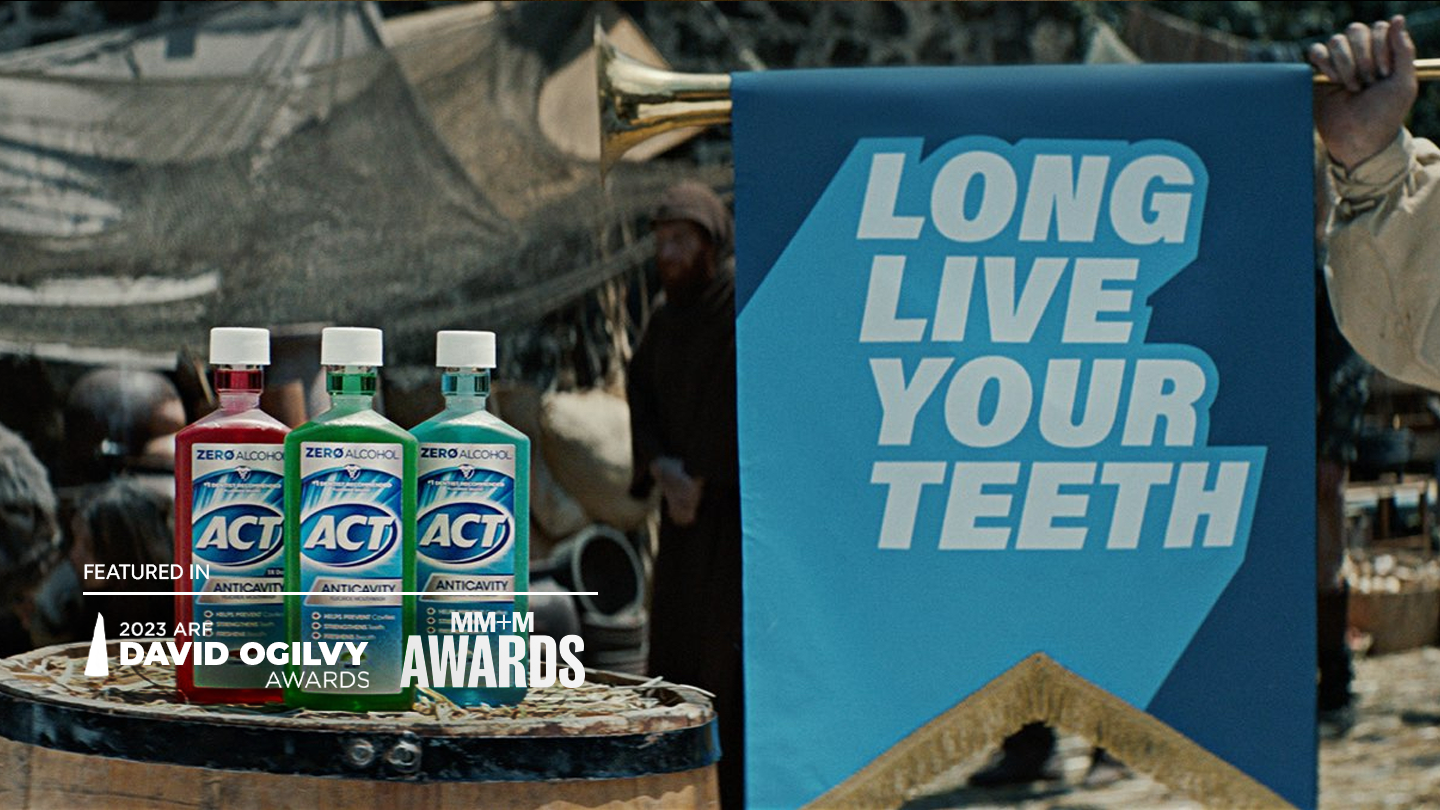 Strong teeth for the ages.
ACT is the #1 mouthwash for kids, but it's often overlooked as a brand for adults. Our challenge with this campaign was to age up this fluoride powerhouse. We discovered that 1 in 4 grown-ups are actually being treated for tooth decay. So we repositioned ACT around the dental decree: "Long Live Your Teeth." In a category packed with dentists and demos, this disruptive work was inspired by real remedies our forebears used to cure tooth decay. Cue the donkey.
A refreshing new look.
To match the tone of the new campaign, we created a vibrant and modern visual identity for ACT, including an expanded color palette, custom typography, and a suite of new shapes and patterns. Then we tied it all together with striking photography.