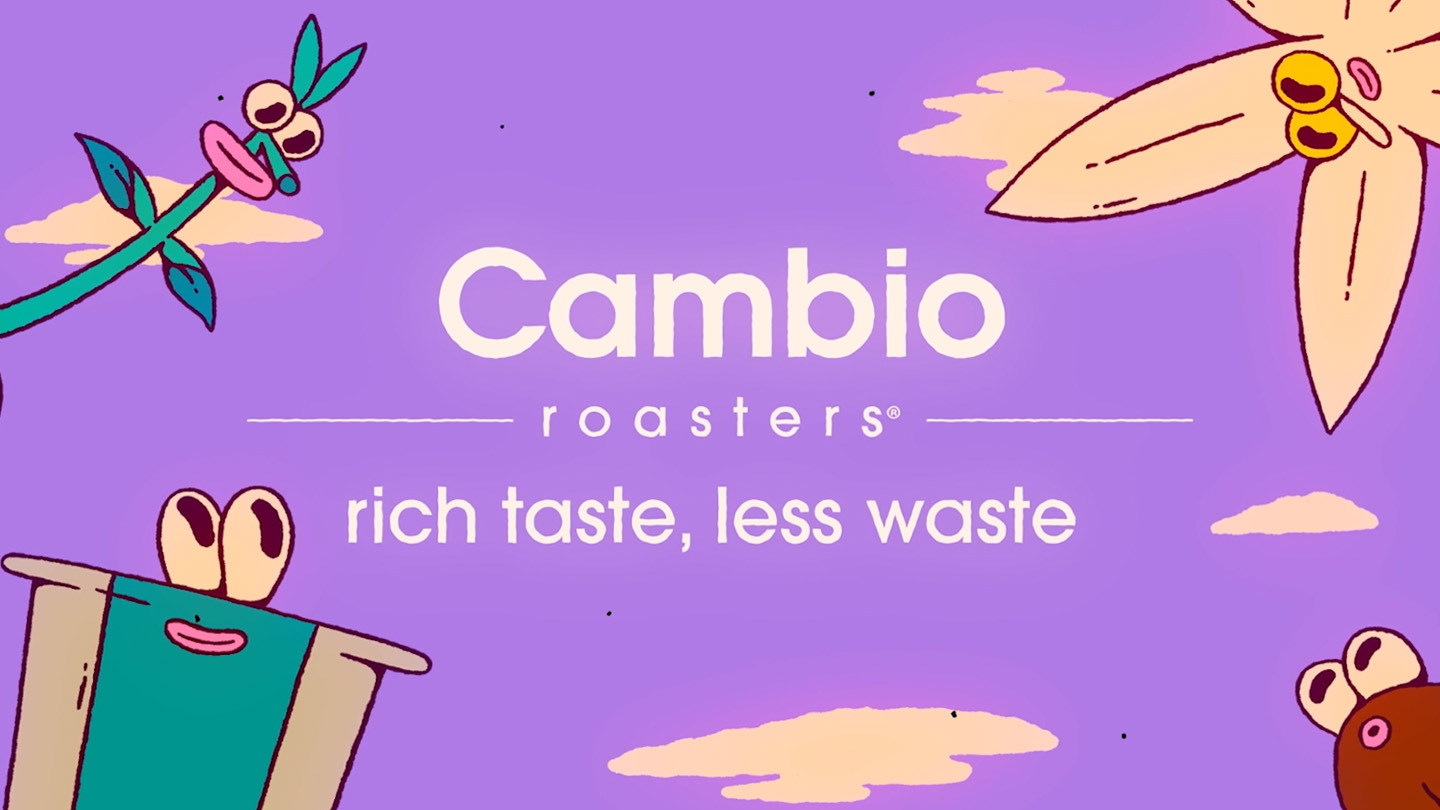 A more beautiful world is brewing.
Coffee is one of nature's greatest gifts to humankind. But, given that over 30 million coffee pods end up in landfills every day, we humans haven't been great at expressing our thanks. Which is why, In 2017, Keurig and Green Mountain Coffee executives Kevin Hartley and Ann Huston founded Cambio Roasters. They're an eco-friendlier, fair trade, 100% recyclable coffee pod company on a mission to leave the world a little bit better than they found it.
Our job? To introduce coffee lovers to Cambio and get people across the country to start sipping more sustainably. With the help of three visionary, up-and-coming illustrators, we launched "Rich Taste, Less Waste"—Cambio's very first creative campaign. Each asset focuses on a different Cambio blend and tells the story of how a better coffee pod can lead to a better world.
Our cups runneth over.
We also leveraged our illustrations to create OOH and additional social assets. They look almost as good as Cambio tastes.