When Haircuts Turn Hateful
For a transgender person, there's no such thing as a simple haircut. A quick trim can quickly turn to open discrimination. While this issue had been covered in a few news stories, it hadn't yet received national attention.
So just in time for Pride, we teamed up with Barba Men's Grooming Boutique to launch Strands for Trans, a movement dedicated to creating trans-friendly barbershops and salons.
We kicked off our pro-bono campaign with a stirring digital video that raised awareness. Then, we followed up with firsthand accounts of this discrimination.
Taking a Stand with Your Strands
To show support, Strands For Trans brought people together—trans, gay, straight, everyone—to make a statement with their hair. Barba created a custom look inspired by the colors of the trans flag for people to rock during Pride Month. Even fashion icon Marc Jacobs jumped on board.
We celebrated the launch with an in-store event—The Pink, White & Blue Party—donned the windows with posters, made special pink & blue drinks and gave people an excuse to show off their new looks.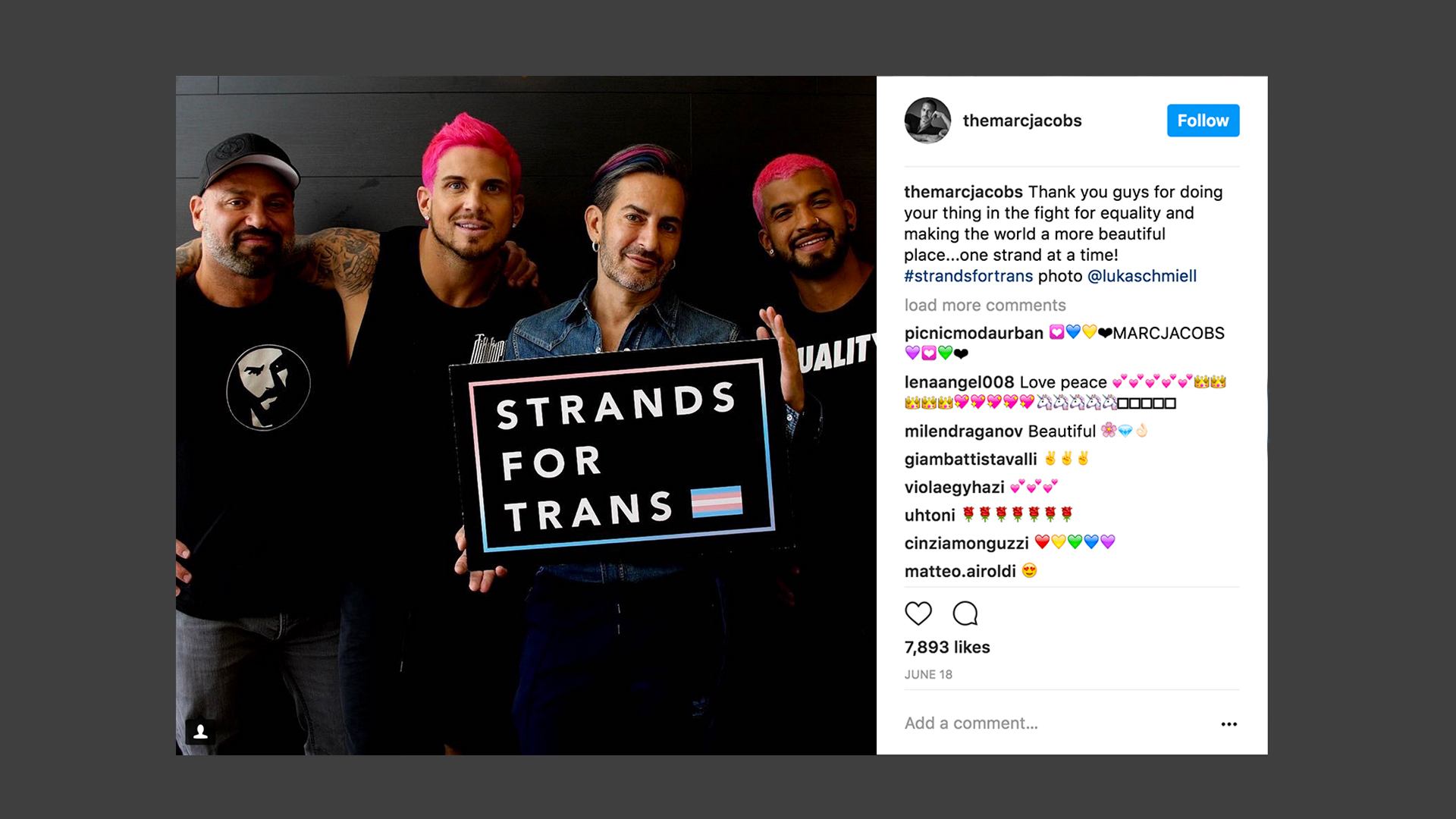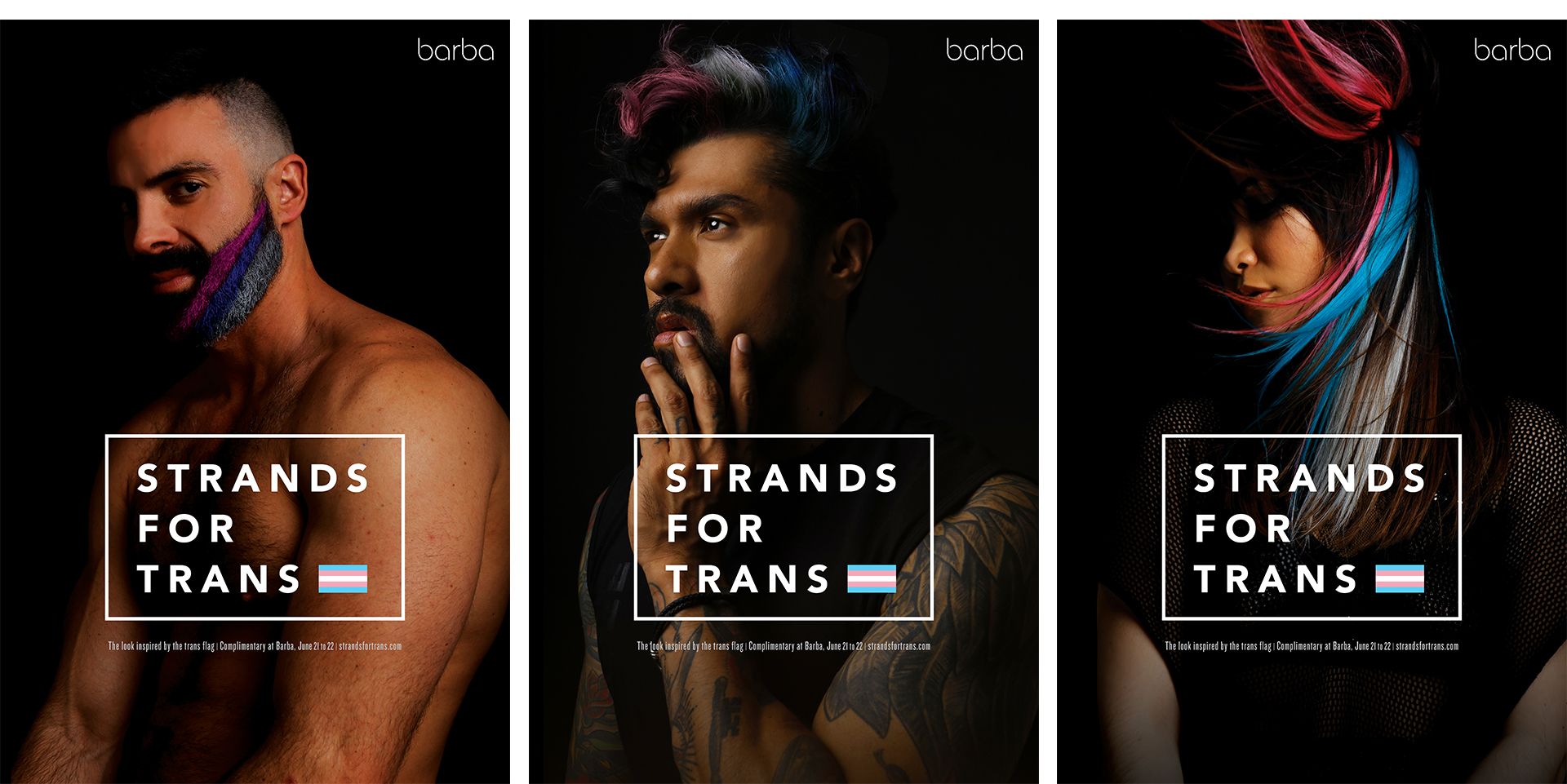 Putting Acceptance on the Map
Introducing a first of its kind registry—an interactive map that shows participating salons and barbershops. Within the first two weeks, Strands for Trans spread to all 50 states. Now, trans people from New York to Alaska will always have a safe space.
When shops signed up, they received a barber pole sticker inspired by the trans flag, signaling to the trans community that they are welcome.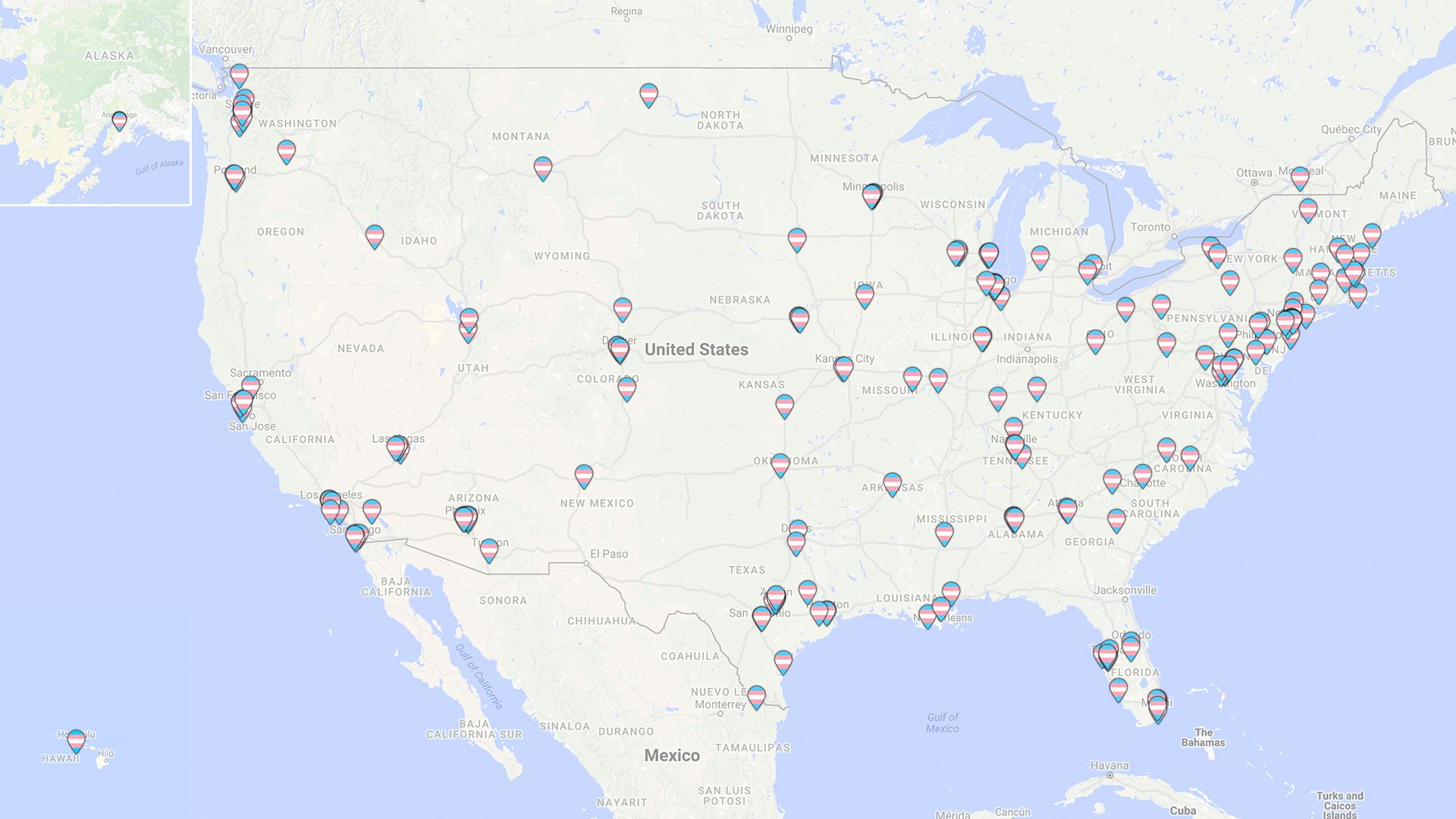 #strandsfortrans
We created bite-sized social content that got the conversation going.