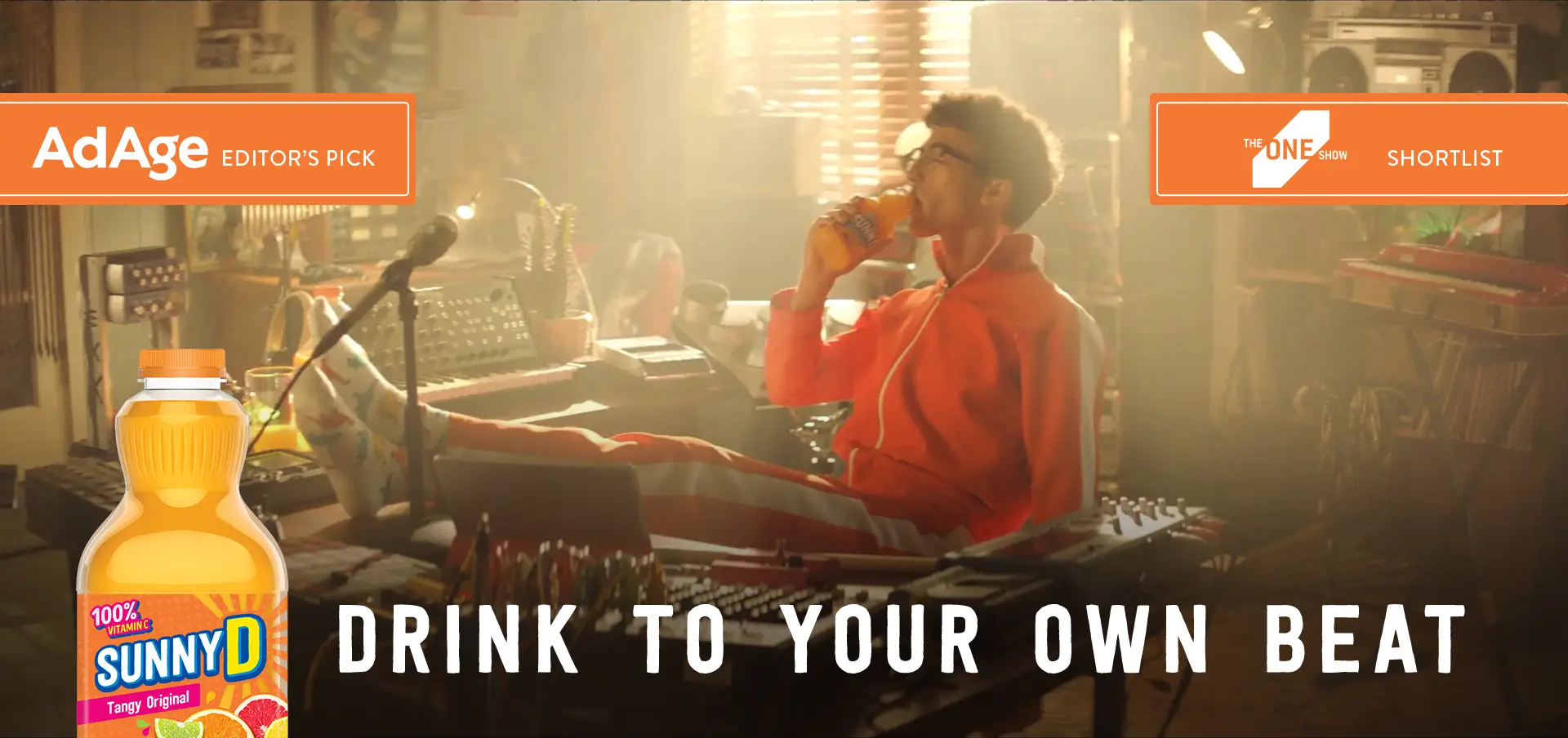 A '90s Star Makes a Comeback
Back when teens watched TRL and moms danced the Macarena, SunnyD was the "flyest" drink in the fridge. But for a new generation of teens raised on iPhones and GIFs, this orange drink from the '90s was about as relevant as a dead meme. To capture the freethinking minds of Gen Z, we needed to do something bold. Something original. Something boldly original. So we combined the unique talents of effortlessly cool teens with the irresistible beats of rising hip hop star, DJ Kass. Put on your headphones. Best served loud.
Go Behind the Scenes
No actors were harmed in the making of this film. In fact, no actors were used at all. Meet our talented cast of fresh-faced "bold originals."
Turning It Up on Social
To further connect SunnyD with Gen Z, we created a colorful content series. The cast's genuine spirit of originality came through during unscripted taste tests, their personal musing on originality, and wait, is that a human vs. robot dance battle?