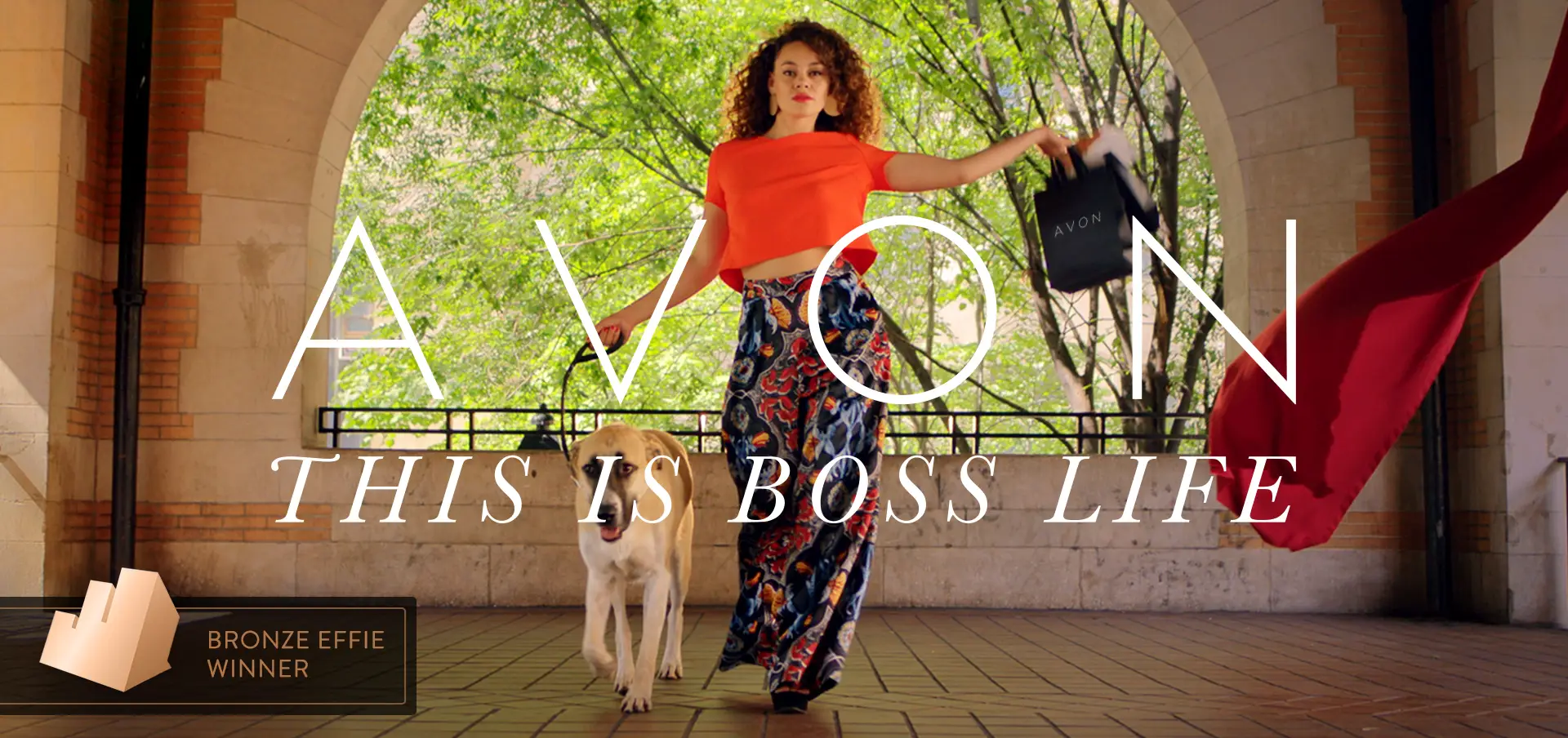 Avon Calling
As a direct-selling company, Avon is only as strong as its base of representatives. But that base was in serious decline as Millennial women thought the brand was better suited for an older generation. They would soon find out that they have a lot more in common with Avon than they thought. Millennials shun traditional definitions of success, approaching life and work on their own terms. And Avon has actually been empowering women to become entrepreneurs since before they even got the right to vote.
So we shook up Avon's image and gave it new life: The Boss Life. Our campaign created a movement encouraging women to take back their independence, to be their own bosses. Now, Avon doesn't just go "ding, dong" at the door, it knocks it down.
The Beauty of Being Boss
In print and social, we used the powerful, engaging, personal stories of real Avon Reps to show how Avon can enable women to be the boss of their own lives—working when, where, and how they want.
But we didn't just honor our Reps, we armed them with new business cards, social selling tools, and best of all, a new title. So long, "Avon Lady." Hello "Beauty Boss."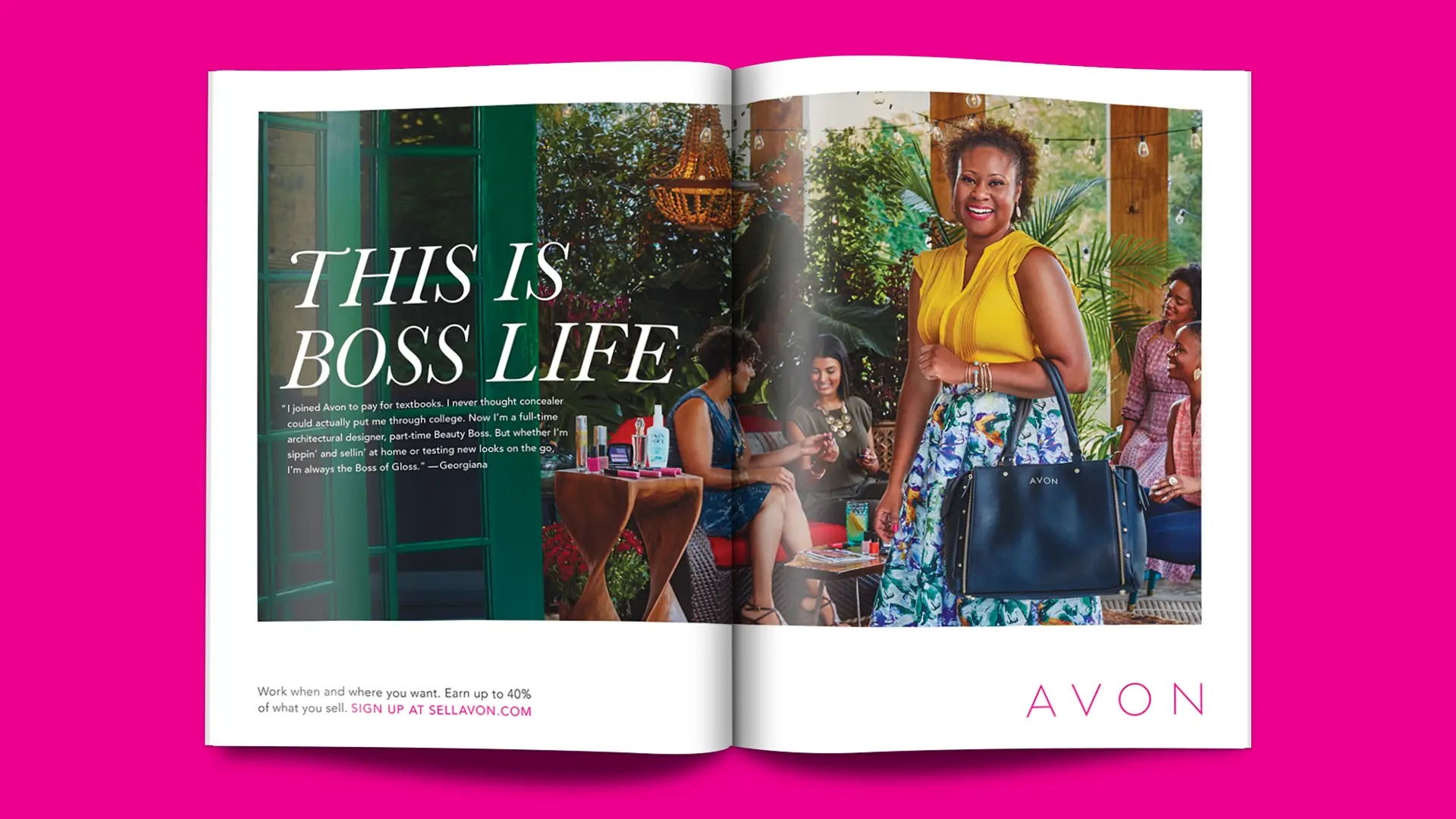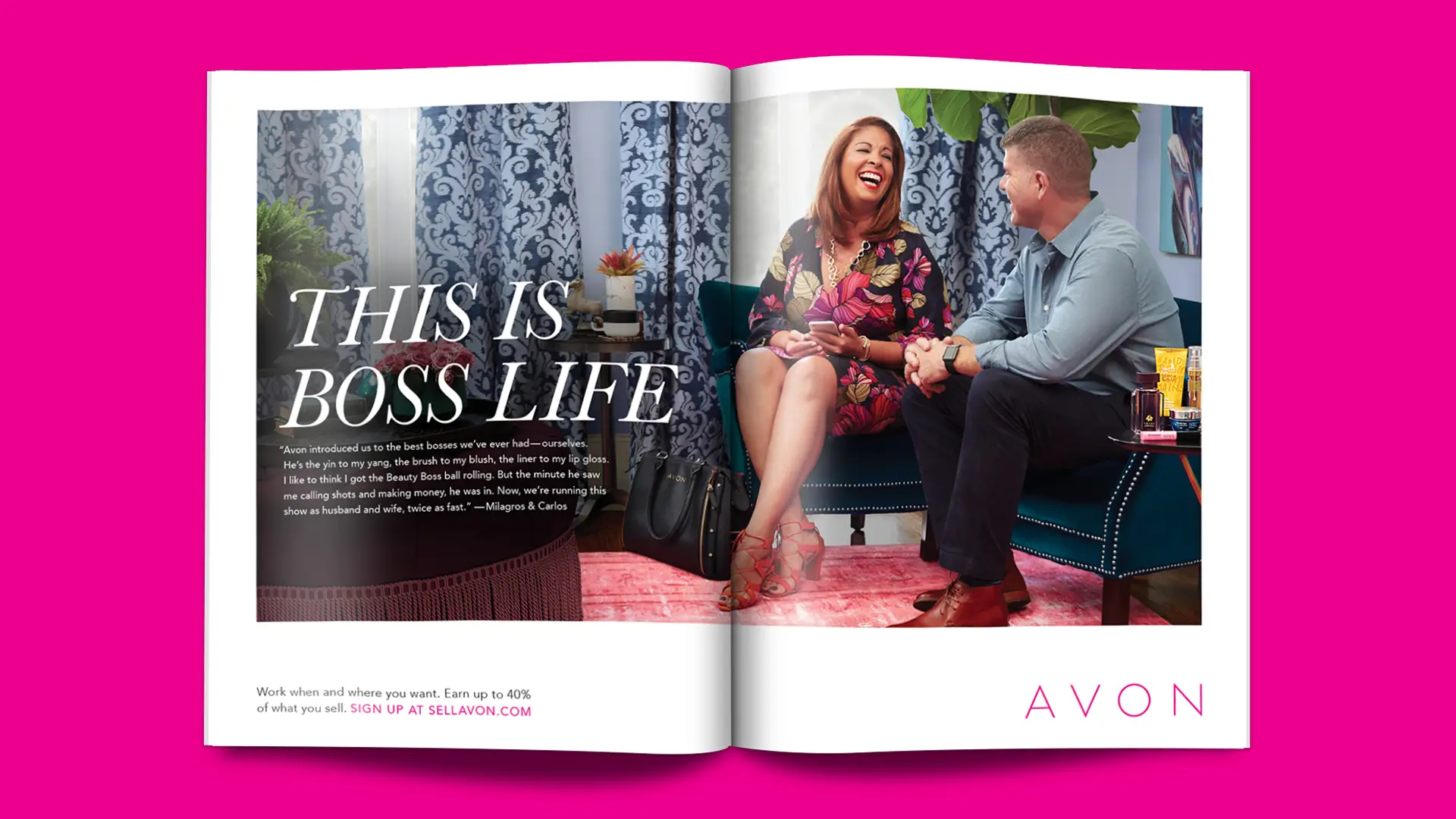 Door-to-Door Turns Digital
We armed our Beauty Bosses with fresh digital and social content, bringing the old-fashioned notion of door-to-door selling into the modern world.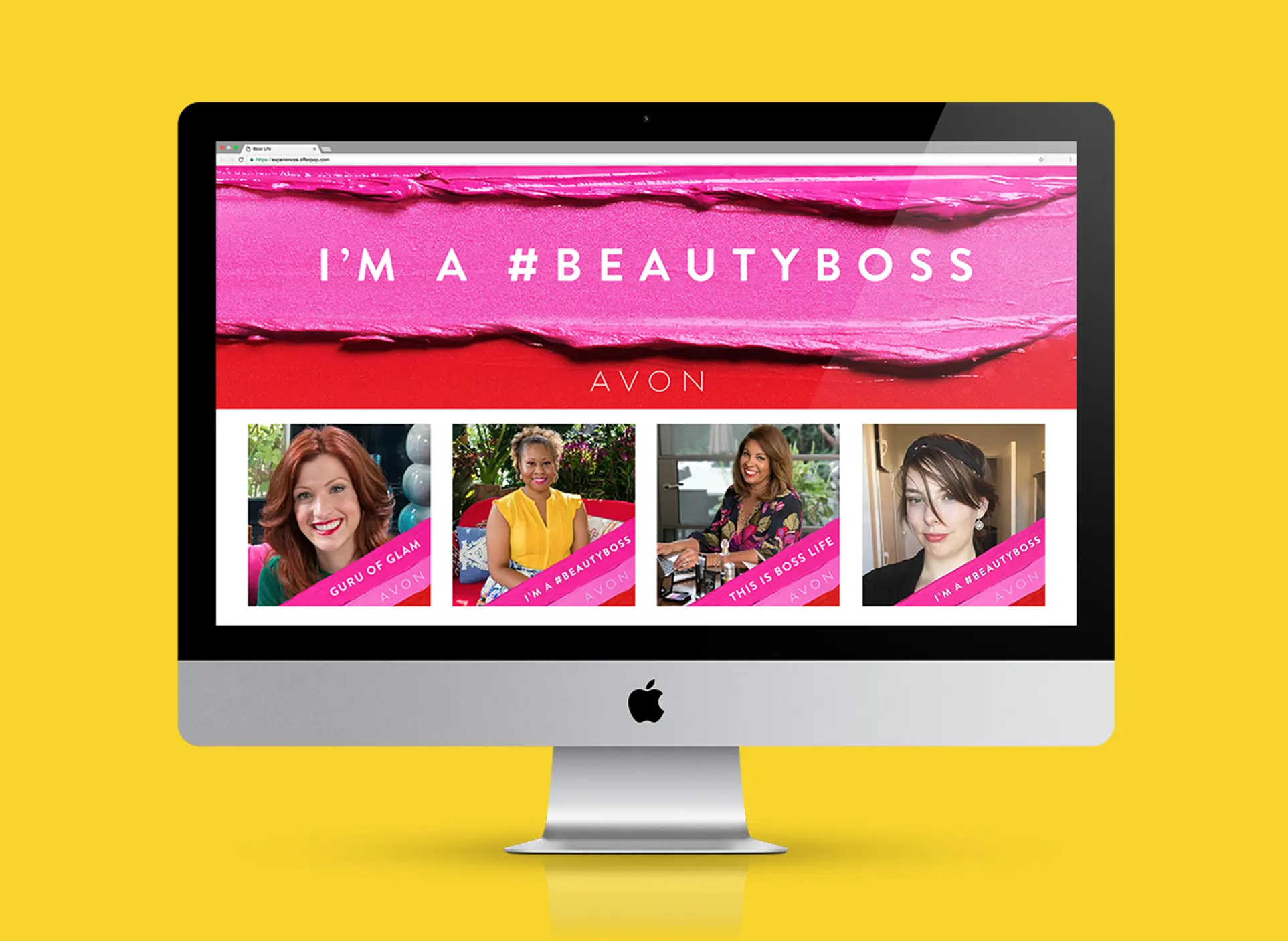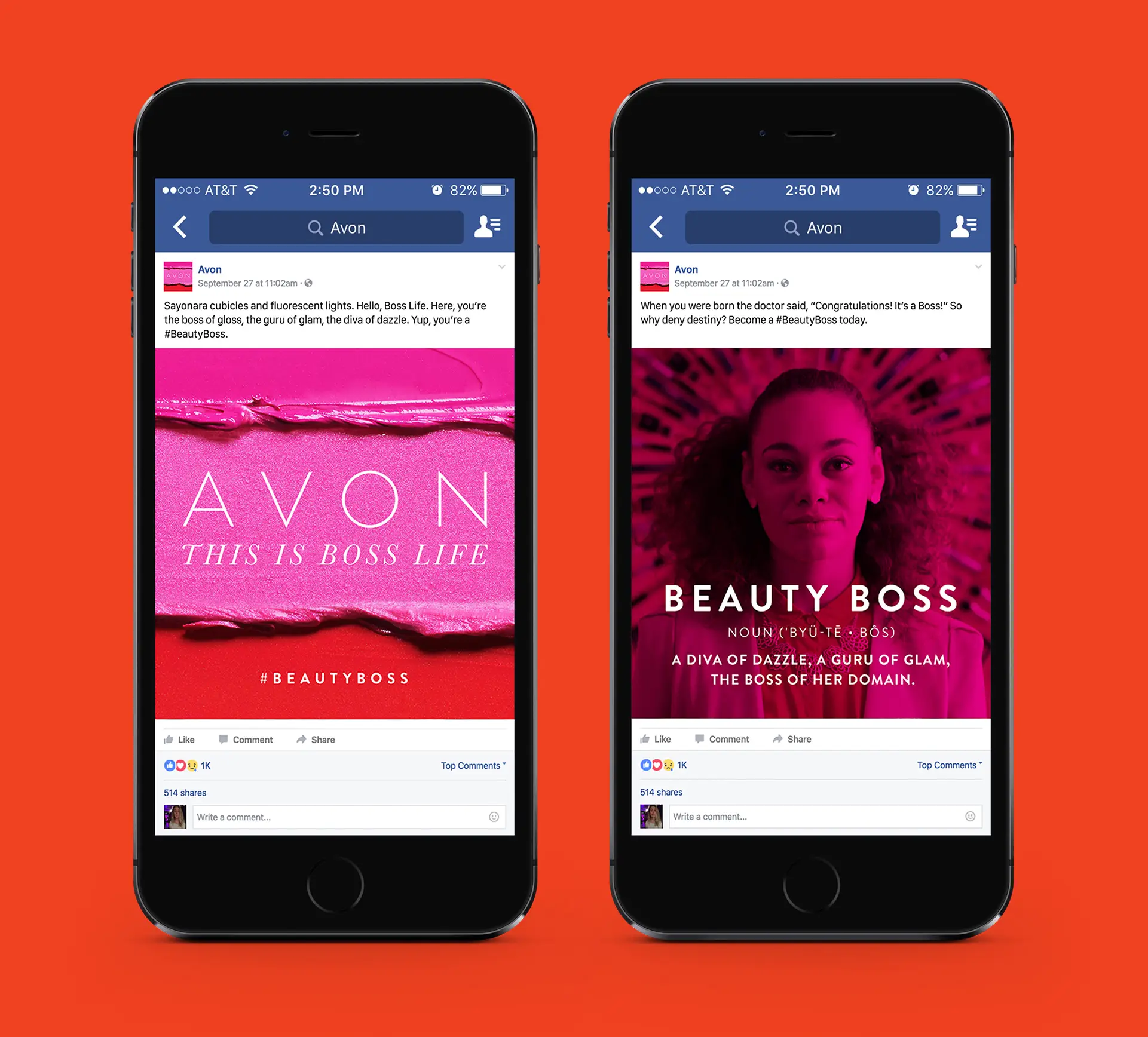 Loved the video! I am a multitasking momma and my beautiful baby girl is what finally made me sign up. Avon gives me opportunities that I never imagined!

This is the best ad we have had in YEARS. I did walk away from my corporate America job 12 years ago and became a BEAUTY BOSS!

In my 25 years with Avon, I have never seen anything so incredibly awesome as this new commercial! #BeautyBoss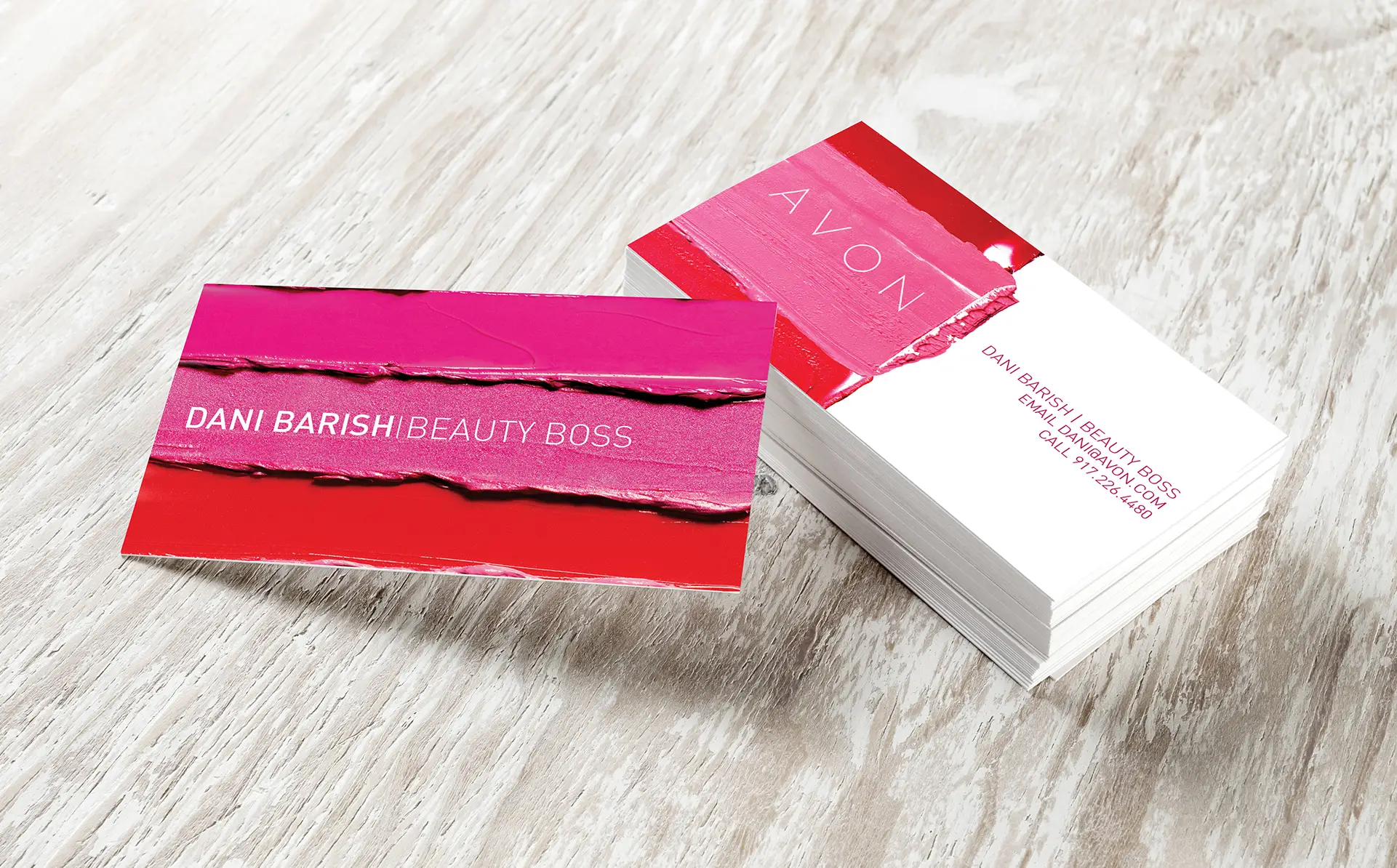 National Bosses Day
What better day to launch our campaign than National Bosses Day? Beauty Bosses from all over the New York tri-state area came together to take over the Today Show and show 'em who's boss.