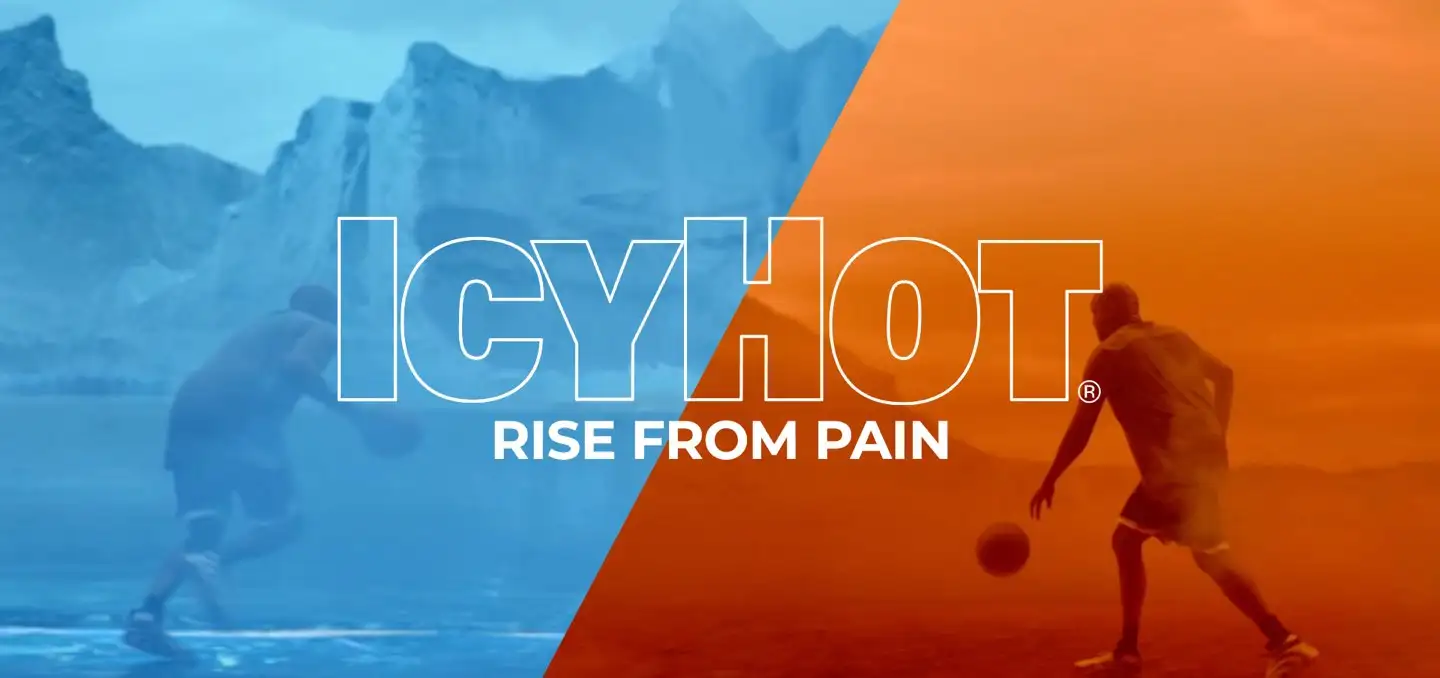 Ice. Heat. I'm back, baby.
Icy Hot is the #1 topical pain relief brand, but in an increasingly crowded category. However, while many other brands run from pain, Icy Hot confronts it with the power of ice and heat, a little something we call Contrast Therapy. To defend our share against some of our newest competitors, we're focusing on Icy Hot's athletic DNA. We created powerful films featuring two dynamic athletes dominating pain in worlds made of ice and heat. First up we have the one and only Shaquille O'Neal, followed by our newest spokesperson— US Soccer's rising star, Rose Lavelle.
For social, we leveraged the mesmerizing worlds of ice and heat, and created Shaq and Rose content for people with shorter attention spans.
Upping Our Game
To launch Icy Hot Pro, we took our game to a whole new level. We called upon some pretty elite pros to show the world what two max pain relievers and a bunch of ice and heat can do for the recovery of any athlete. NFL star Darren Waller, and tennis champion Sloane Stephens join Shaq and soccer star, Rose Lavelle in the hottest, iciest, and most badass pain relief demo in the history of pain relief demos.