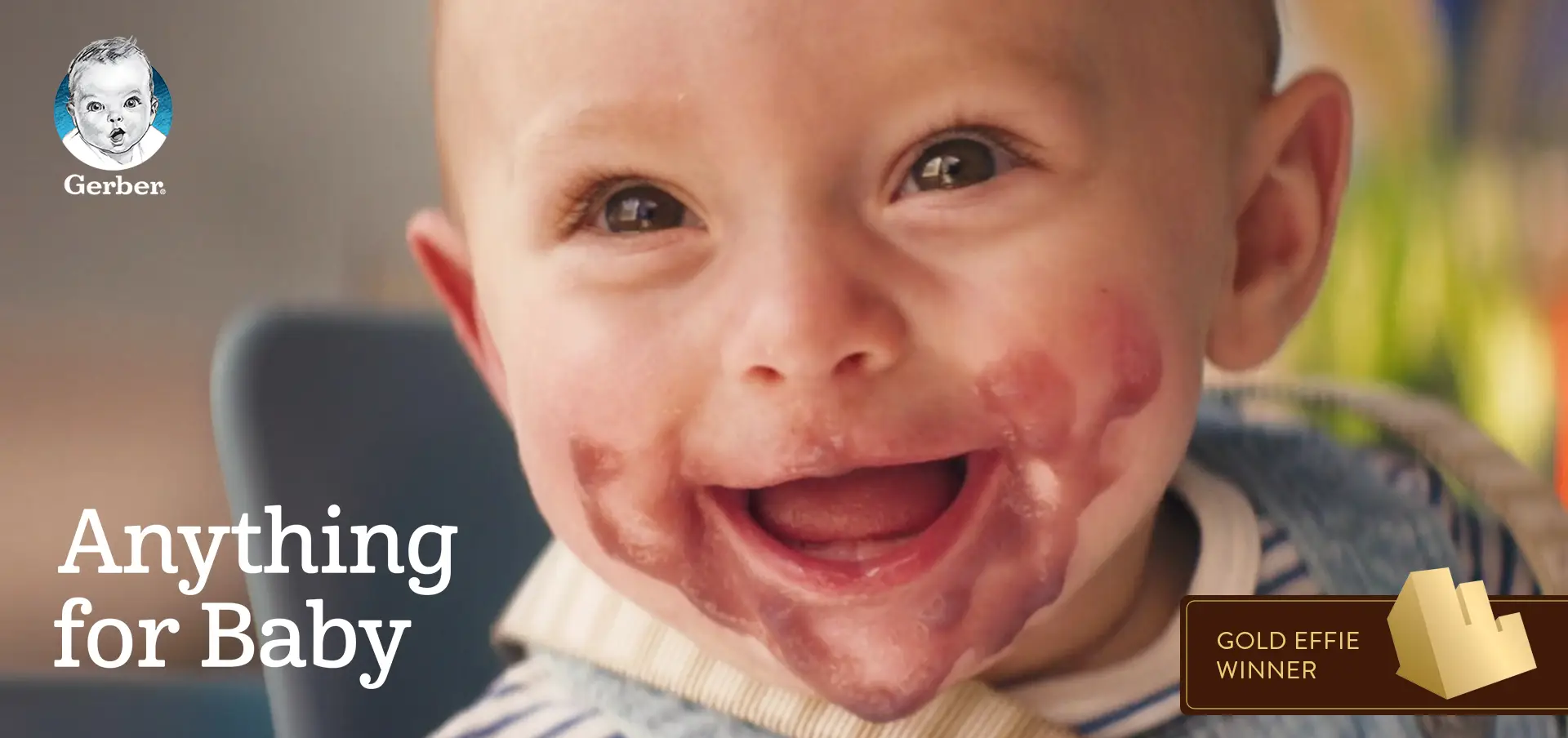 Reinvention for Baby
When you're a parent, everything you do, you do for baby. When you're a baby food company, the same rule should apply. And that's exactly what inspired our big idea for Gerber, "Anything for Baby." It wasn't just about creating a new campaign, it was about creating a whole new Gerber—from dropping less healthy product lines to refreshing the iconic logo for the first time in thirty years. To spread the word, we gave the brand a fresh look and a fresh voice unlike any they had had before.

Baby Bite-sized Content
Moms with babies barely have time to brush their teeth, let alone scroll their feed. So we started talking to mom in a whole new way: QUICKLY. And it's not just about fast – it's about giving her a much needed solution (and a laugh) right when she needs it.

How. Fridgin'. Cool.
Because Gerber will do "Anything for Baby," they recently brought a fridge to the baby aisle, filled with Freshful Start. A new kind of baby food that meets millennial moms' sky high standards.
The problem is, our pro-produce, pro-organic mom rarely goes down the baby aisle anymore. Our work needed to get her there.
From baby bowls bursting with kale and quinoa, to purees made with artisanal ingredients and a homemade texture, we showed her Freshful Start has all the organic, preservative free foods she and her little one have been craving.
That's right, baby!
Now chillin' in your news feed
Bite-sized videos introduced the new product line with step-by-step demos on how to give your baby a Freshful Start.