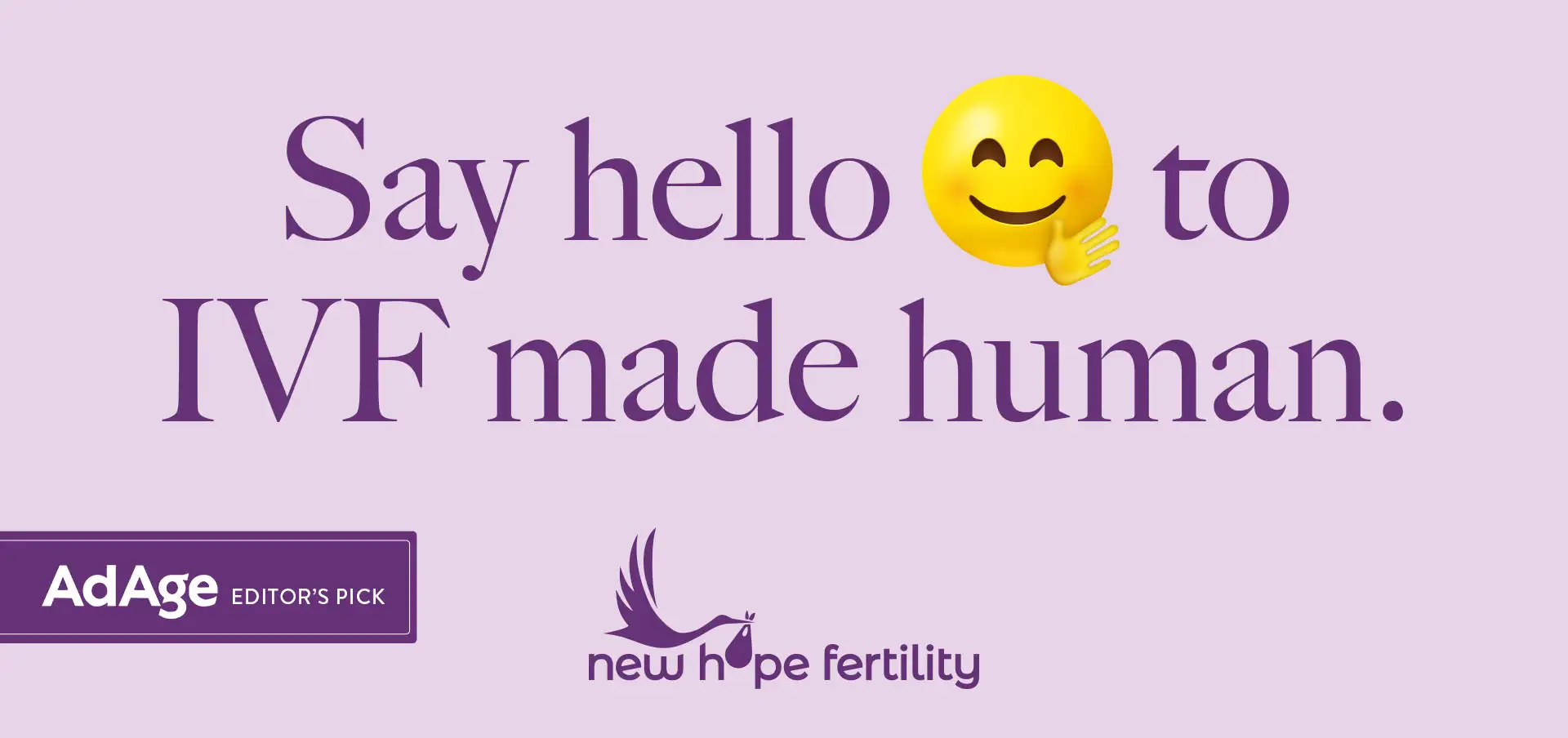 IVF Made Human
IVF is a long, tedious, grueling road. One where you're poked, prodded, needled (literally), and treated like a science experiment. But why does making a human feel not so human?
Good question. New Hope wondered the same thing. So they came up with kinder, gentler approaches to fertility: Needle-Free IVF, Mini IVF, and At Home IVF. Yes, the innovative doctors at New Hope did something revolutionary (even if it shouldn't be) -- they made IVF more human.
Using a mix of live boards and traditional posters, our New York-based campaign took over the subway station at Columbus Circle, the city's fertility center mecca, to offer women another alternative to conventional IVF.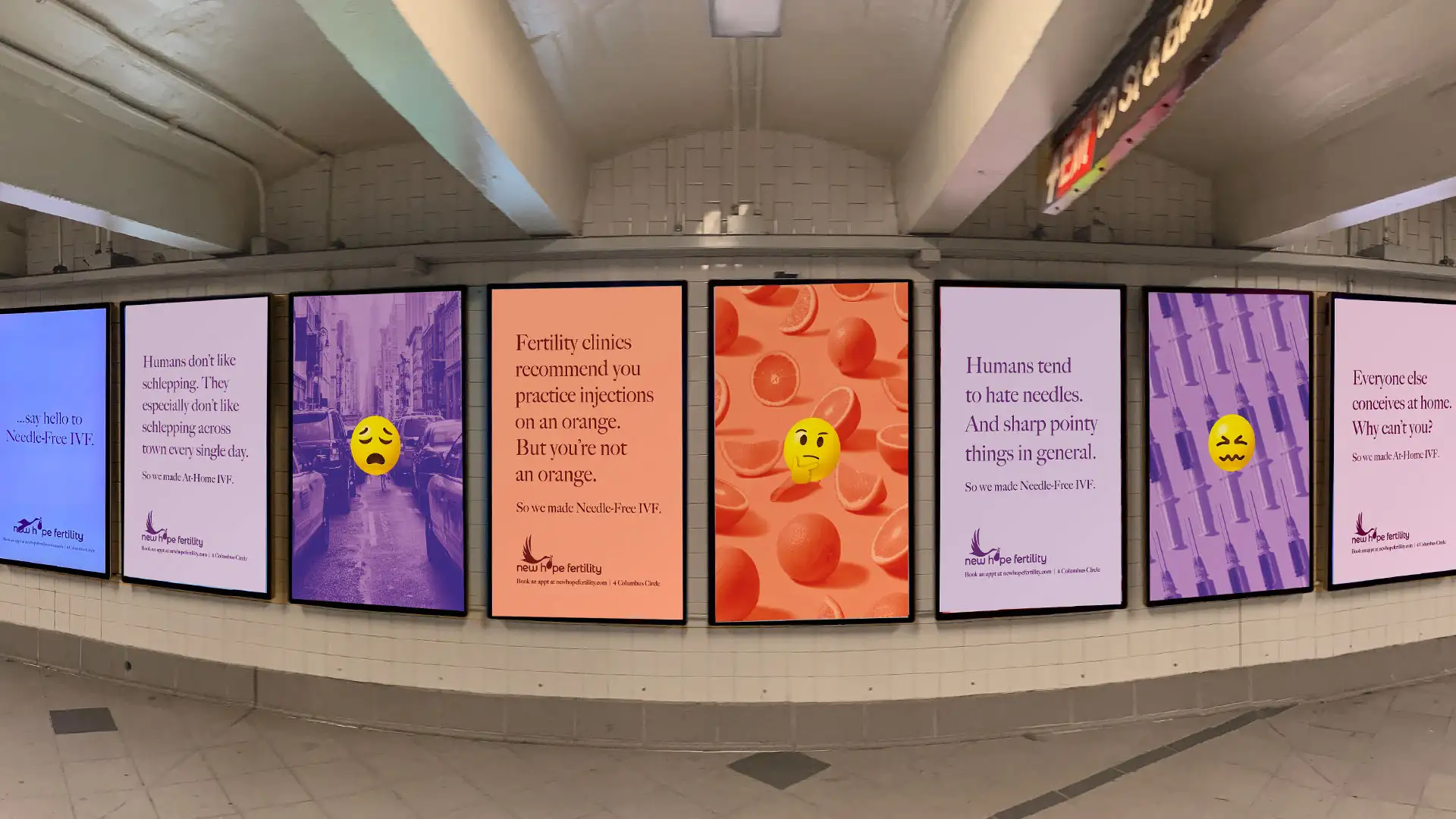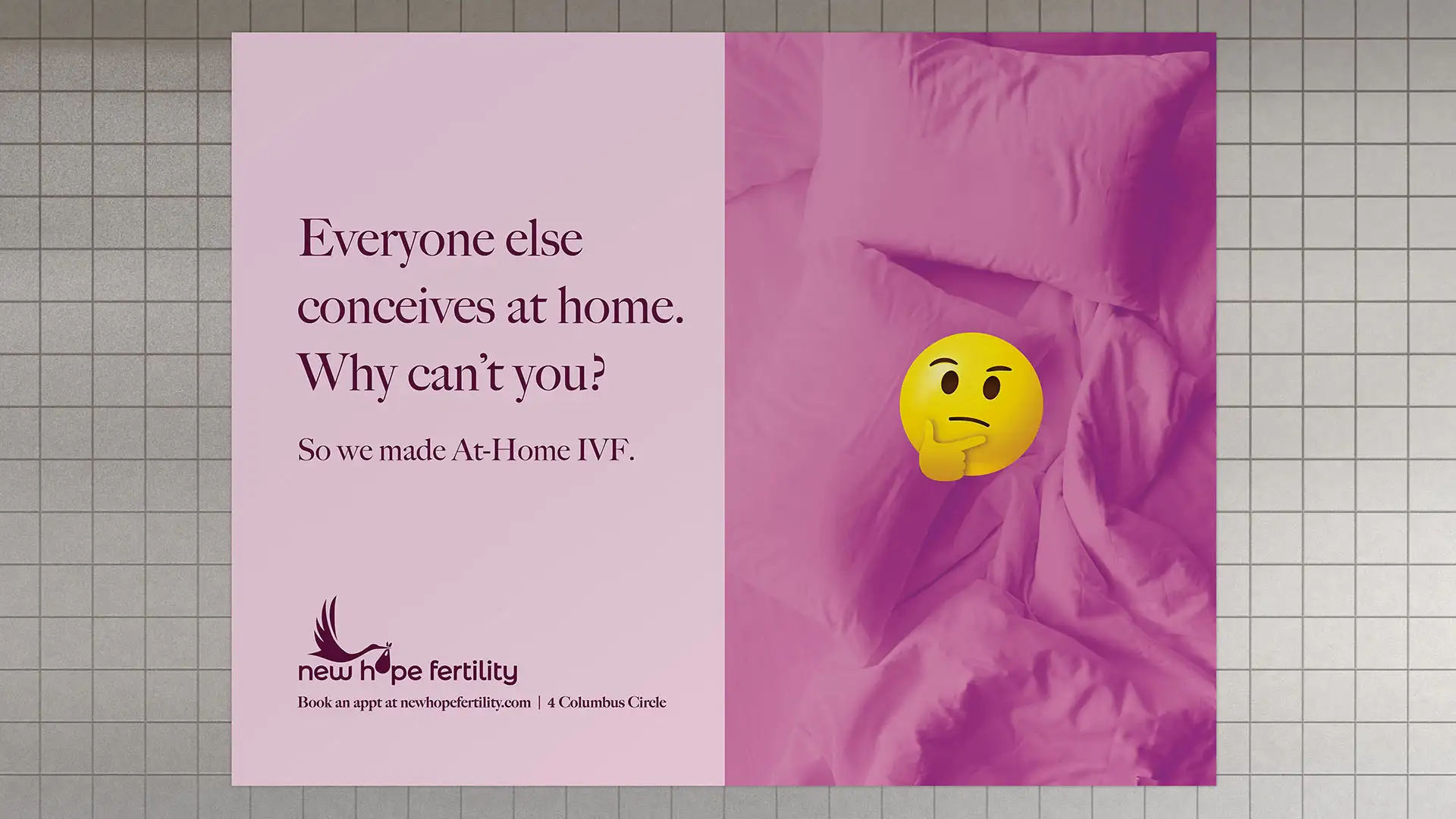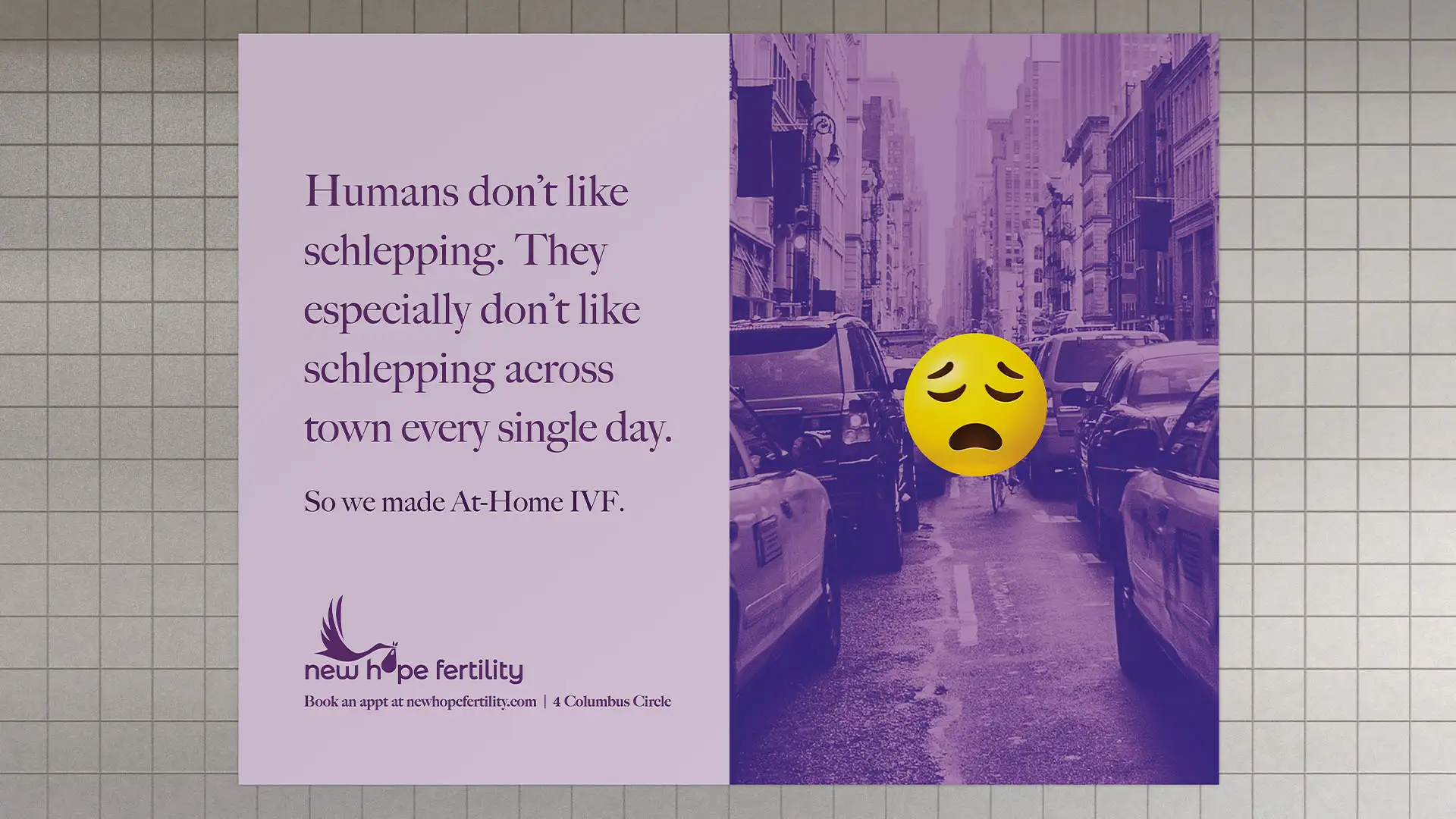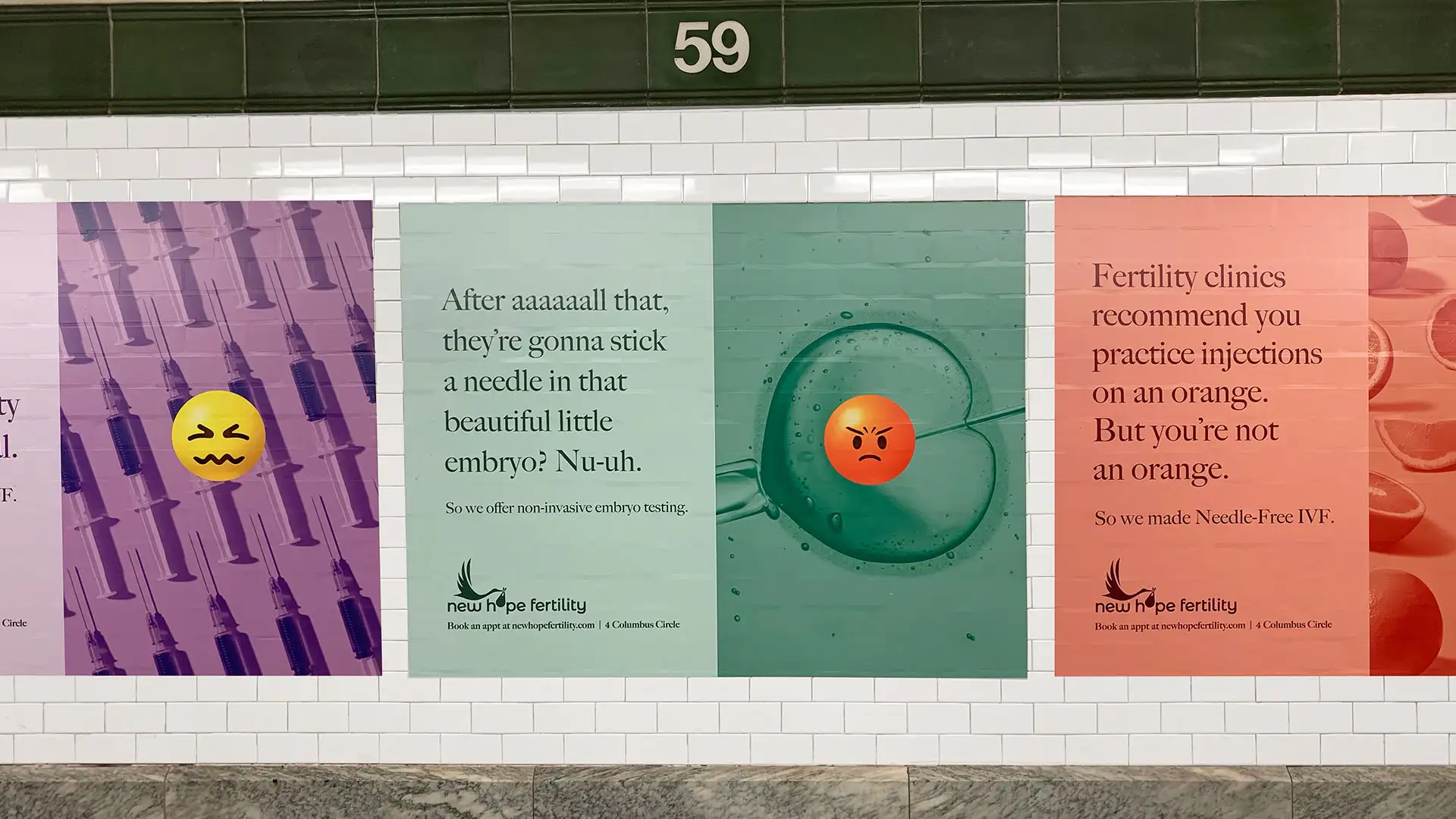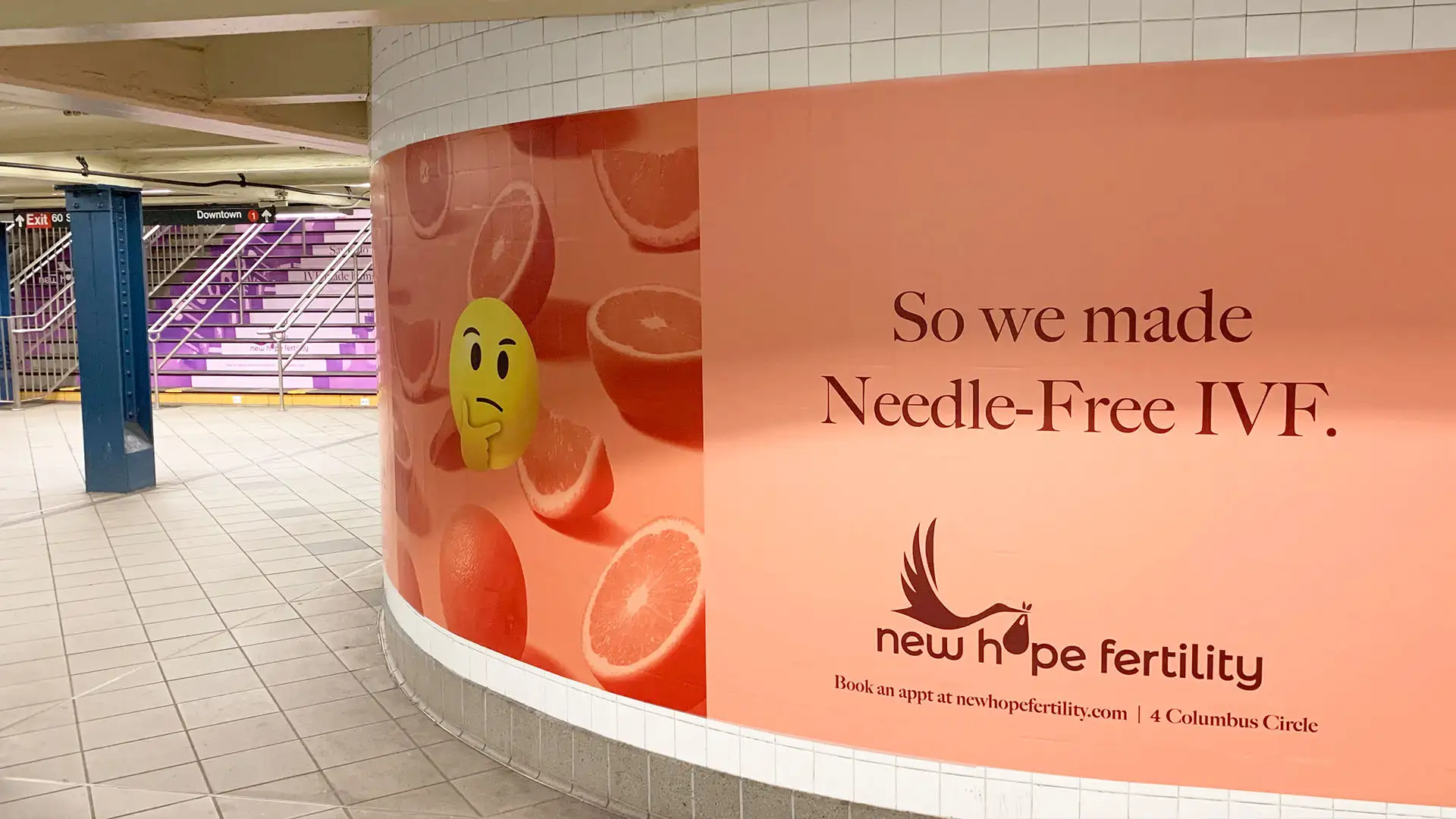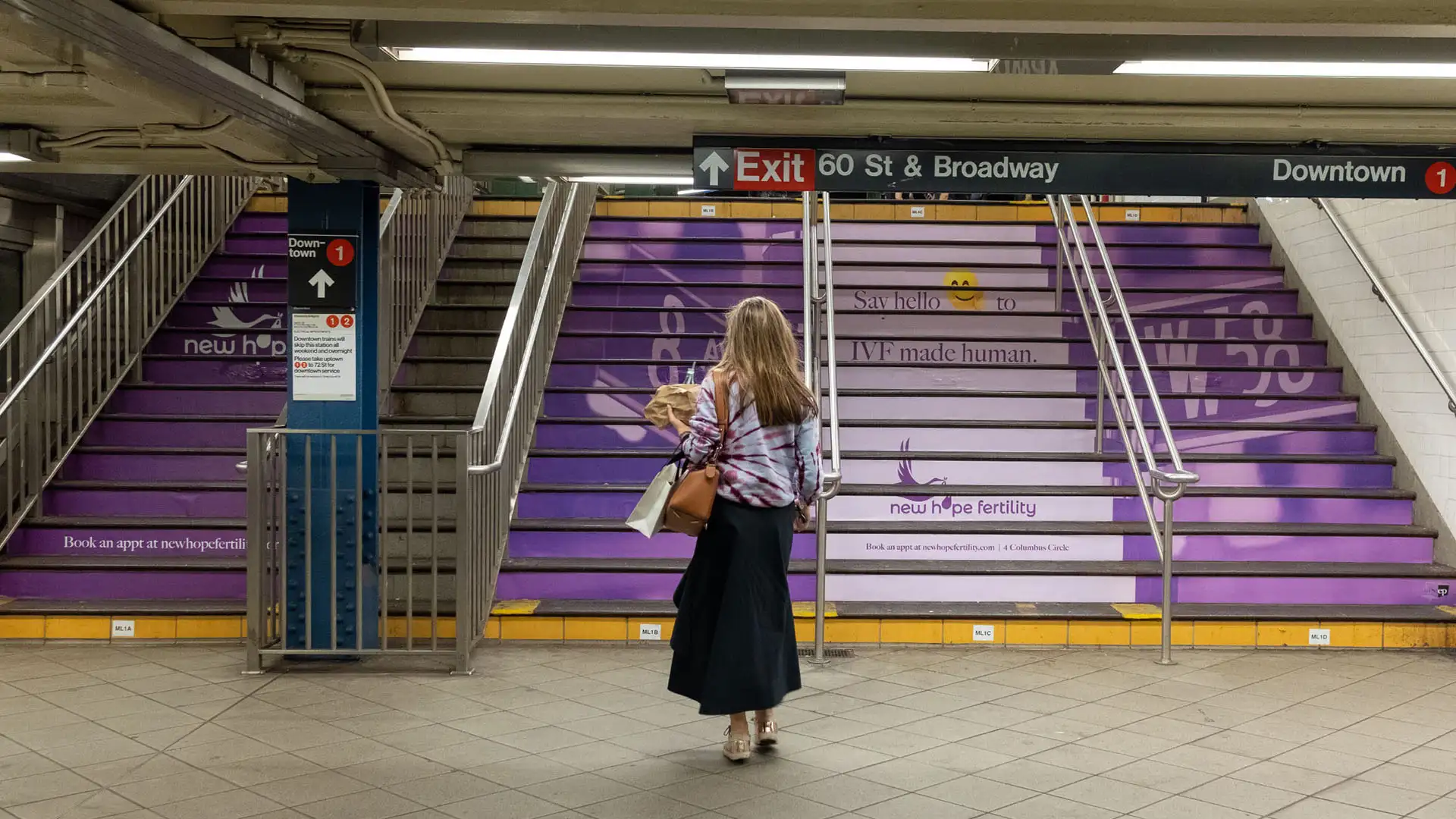 Making IVF More Human...Online
We launched a social campaign hyper-targeted to those wrestling with fertility issues. It cut through the clutter and talked to women about IVF like actual human beings with thoughts and feelings and emotions. Instead of just inundating them with clinical terms.