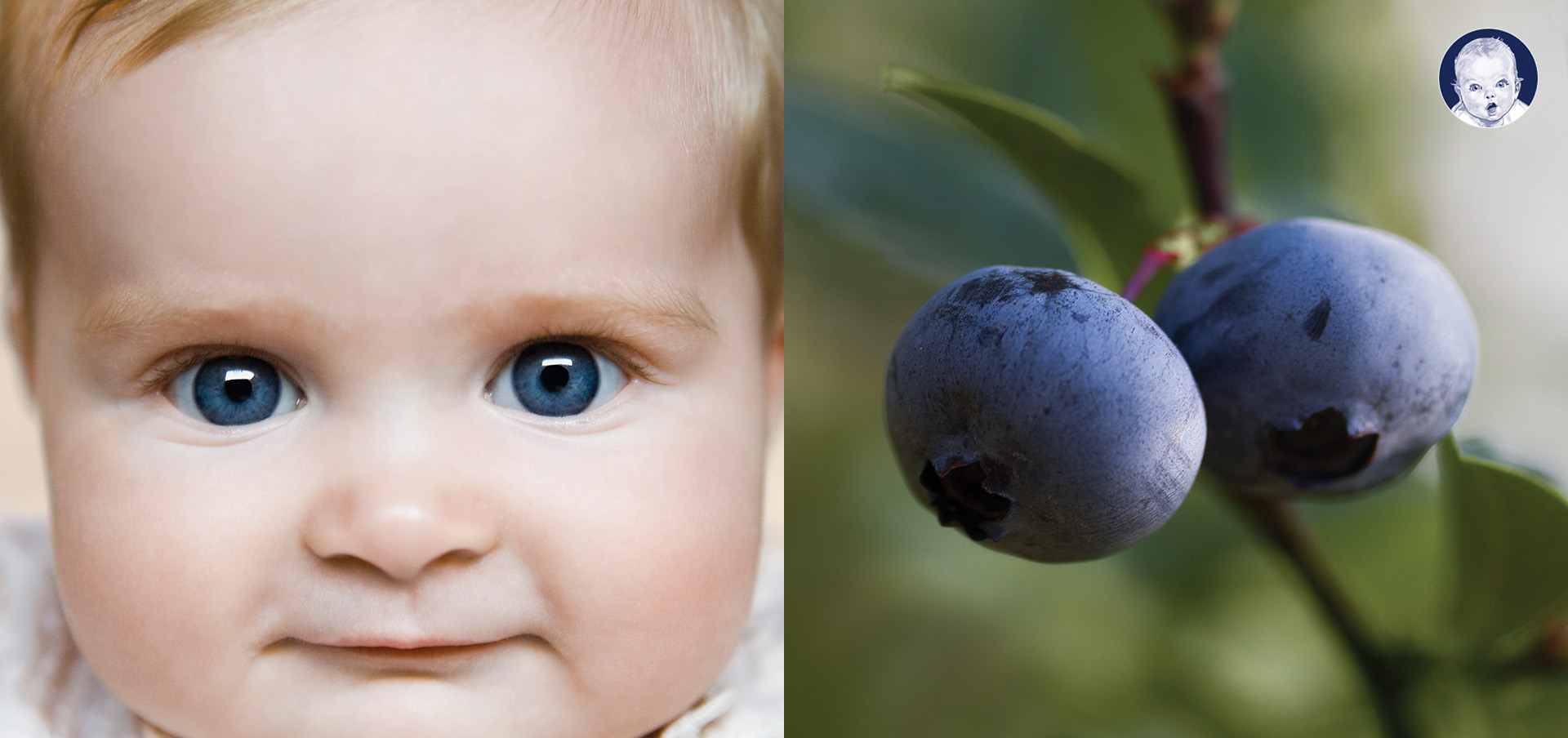 The Babies Behind the Baby
Gerber's most precious equity is the iconic Gerber baby logo. Every mother sees her own child in that simple circle. But there are Gerber babies of another kind too: fruits and veggies. And just like mom's little one, these too should be handled with care.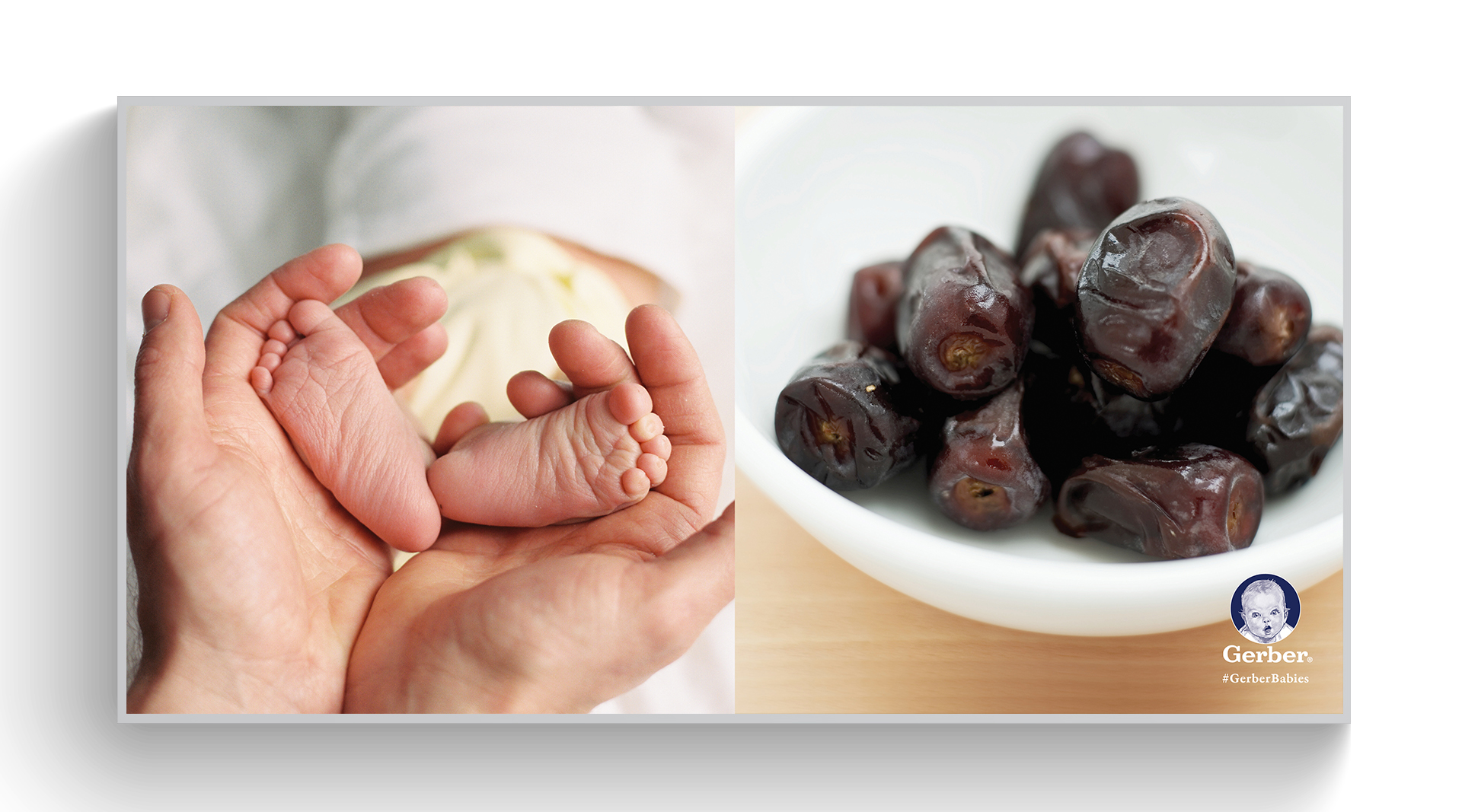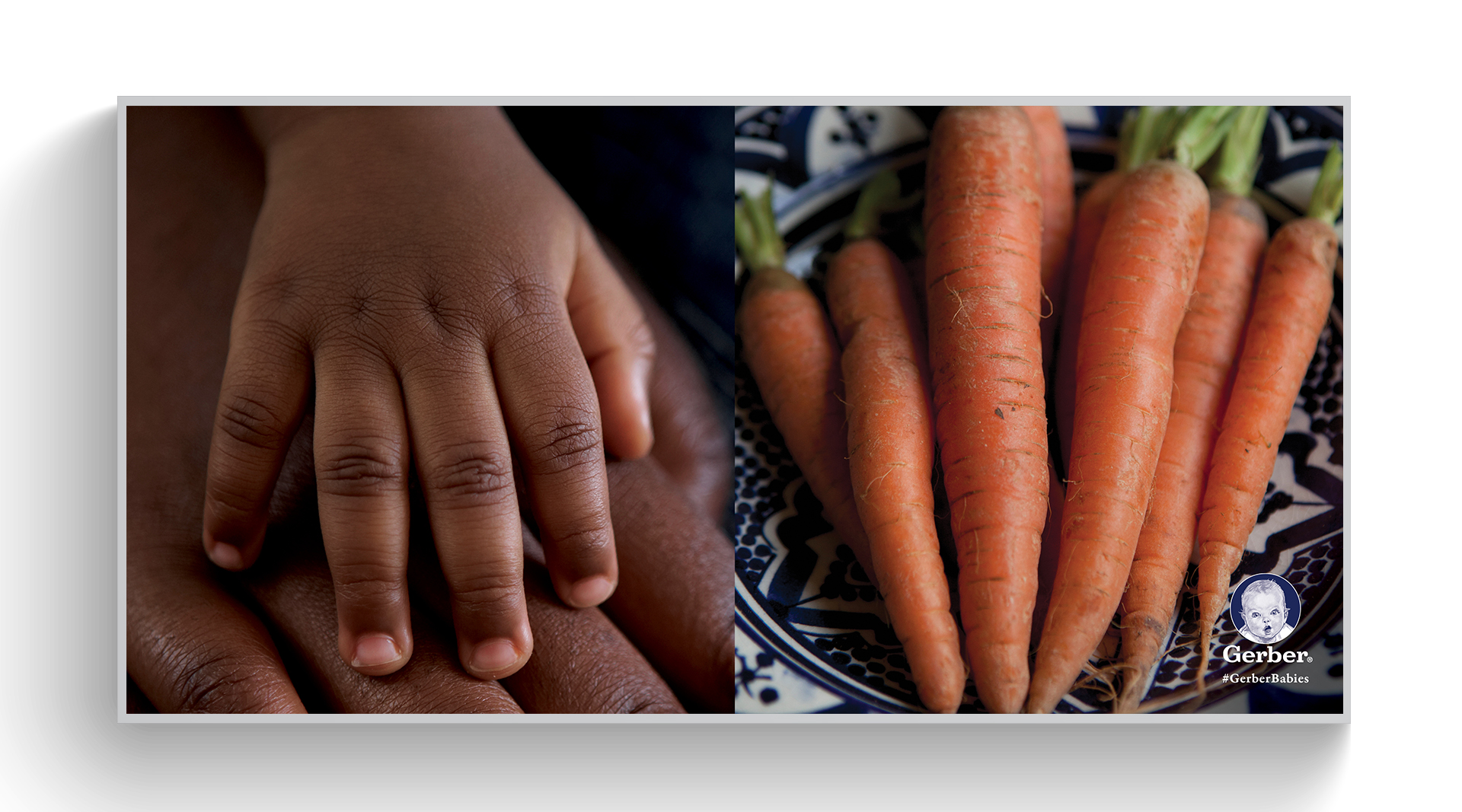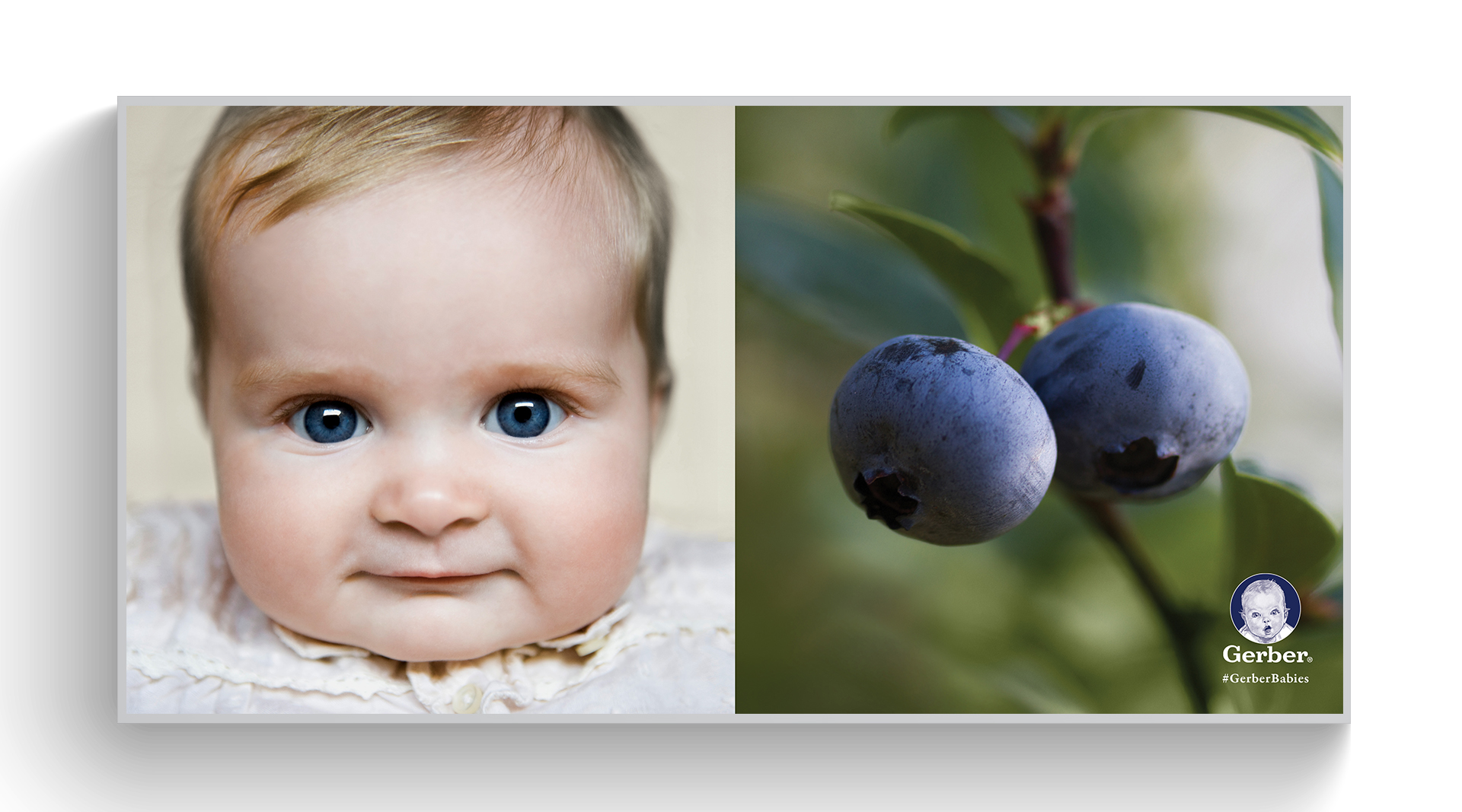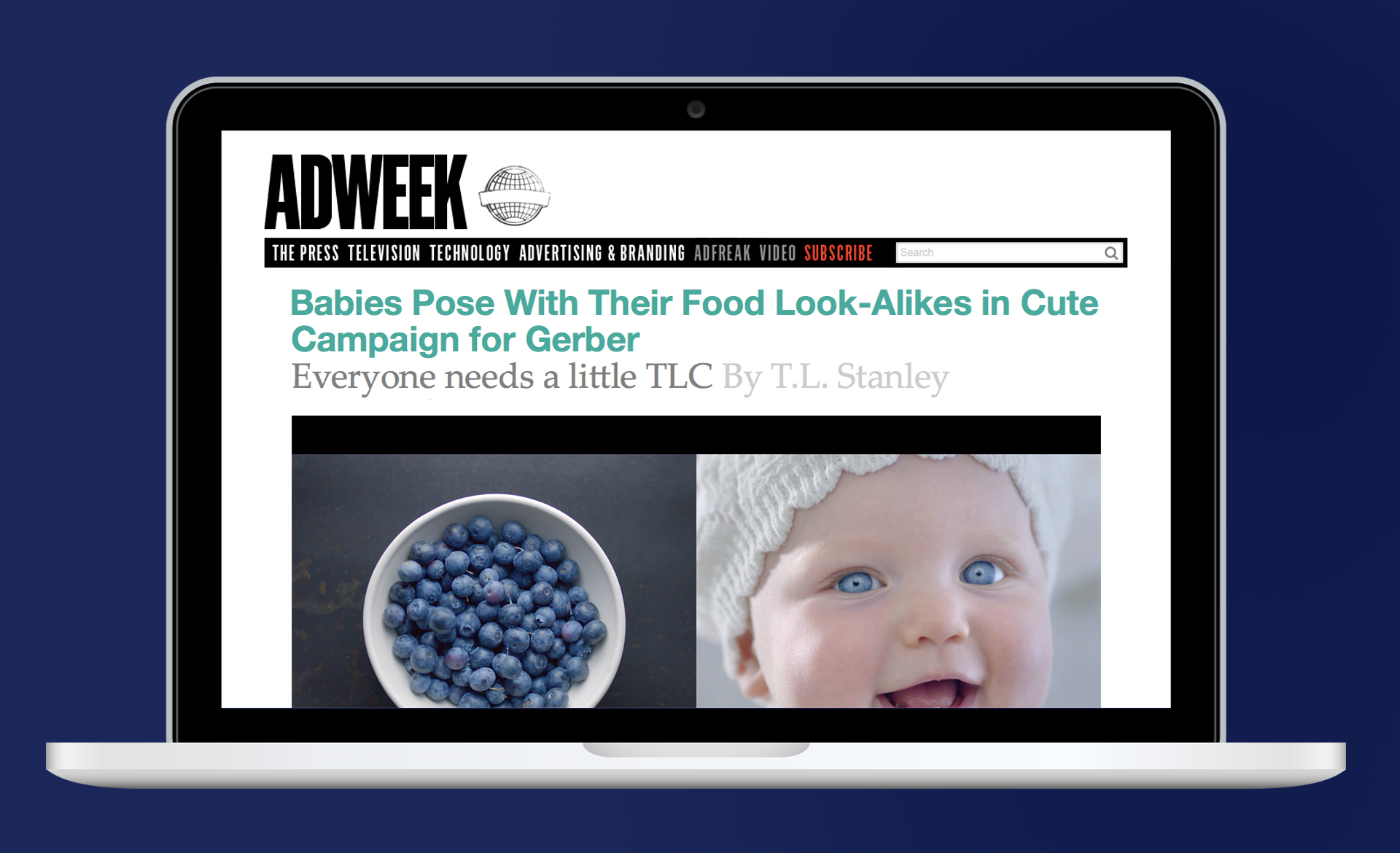 An Icon Reborn
Our campaign's simple parallels and elegant visuals gave Gerber's look and feel a modern upgrade. And a renewed focus on Gerber's fruits and veggies helped Millennial moms see America's largest baby food brand as a little less factory farm and a little more family farm.